Channelling Help From Those Who Care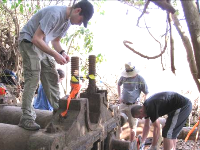 &nbsp&nbsp

&nbsp&nbsp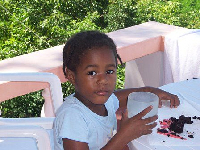 What is a Community Foundation?

A Community Foundation is a publicly supported tax exempt organization that makes grants for social, educational, religious, or other charitable purposes in a specific community or region. Community Foundations typically take on four fundamental roles. They are:

• Builders and stewards of community resources;

• Grantmakers;

• A resource and service provider for donors or potential donors; and

• Collaborators and conveners in their community who work to strengthen the region's resources. At the present time we are collaborating with three other funding partners in order to avoid duplication of effort - these are the Grenadines Partnership Fund (US), the Mustique Trust (Local, US and UK) and Action Bequia Trust (UK).

You can see our Financial Statements here.



Accomplishments to Date

The University of Hartford and the Foundation are collaborating on a project with the Saint Vincent Trust to assist in the preservation of sugar mills, local architecture, ecology and archaeology. The University and the Foundation work together to send groups of students and professors to Saint Vincent where they assist the Trust with research and technical support.

The Foundation has also catalyzed a local group on Bequia called Action Bequia. Based on a concept developed by the Foundation two years ago, this independent local community action group has developed a multitude of projects to improve the lives of residents on Bequia. Potential funders and interested individuals are encouraged to visit their website www.actionbequia.org to learn more about them and see how to get involved.



Governance

The SVG Community Foundation is governed by board members who serve short terms, receive no compensation and constitute a broad representation of the community's interests.

For donor tax purposes the SVG Community Foundation has been incorporated in the United States of America. You can see our US Charity Form 990 here.



Why Does SVG Need A Foundation?

Historically, the Caribbean has lacked adequate funding and a sufficient service delivery infrastructure to address the key social and economic problems that confront the region. These problems are similar to the issues that affect most developing countries and include, but are not limited to, a rising HIV rate, inadequate education, a high poverty rate, and economic fragility. The Foundation provides a vehicle through which donors who care about the island can channel their community interests.



Funding

Funds for the SVG Community Foundation will be derived from many donor sources.

There will be opportunities provided to set up donor-advised funds that will be focused on special programs and initiatives of the donors' choosing.



How Can you Help?

Interested funders who reside in the US are encouraged to use the Foundation's non profit status to make donations to SVG projects including the Saint Vincent Trust and Action Bequia.

And you can also help by making any purchases you make on Amazon through our AmazonSmile account. All you have to do is enter Amazon through our special CFSVG AmazonSmile link here, sign into Amazon as usual, and Amazon will donate 0.5% of the price of your eligible AmazonSmile purchases to Community Foundation For St Vincent And The Grenadines Inc.
To become involved in the Foundation as a donor please contact Board Member and Chair of the Fundraising Committee, Felicity Harley:

felharley@cfsvg.org



Board of Directors, Community Foundation for SVG

President - Felicity Harley, WACCT
Vice President - Karen Hinds, WorkPlaceSuccess LLC
Treasurer - Joseph P. Hearl, Zezima & Hearl CPA
Secretary - Sarah Hall, Code & Theory

Leonard Deane, Energy Consultant to SVG Government
Bert King, Kingsville Enterprises
Kay King, Kingsville Enterprises
Denis Seynhaeve, Entrepreneur




Community Foundation for St Vincent and the Grenadines
St Vincent, SVG
Email:
felharley@cfsvg.org